Newsletter for September 2013
Click the newsletter sections below to read our September 2013 Newsletter. In this newsletter, you will learn more about ORA-Guided Cataract surgery, The Pebble, a migraine solution, ways to save money with GoodRX, and OAV employees.

The doctors of OAV are proud to announce that we now have ORA technology available for our cataract patients. ORA is an advanced technology system that enhances your cataract surgery by giving your surgeon in-depth, on-demand analysis of your eye, something not possible with traditional cataract surgery.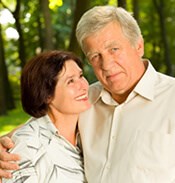 During the procedure your surgeon can take measurements of your eye which allows for real time adjustments to refine your visual outcome. ORA measurements are taken after the clouded cataract is removed, when the surgeon has a clear view, allowing your surgeon to tailor your procedure to your individual eye.
By adding the ORA system, you'll receive the best possible results no matter what premium cataract procedure you and your surgeon decide upon whether you choose a standard, toric or multifocal lens.


Many eye conditions like near- and farsightedness can be simply corrected with glasses, contacts, or laser surgery. There are also some more complex eye conditions, like low vision, often caused by macular degeneration, glaucoma, retinitis pigmentosa or diabetic retinopathy, that can be managed by other means.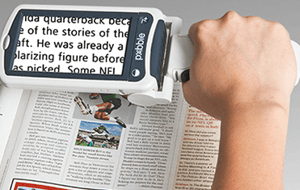 OAV is proud to announce a new line of products for our low vision patients! We now offer low vision aids and electronic magnifiers from Enhanced Vision. Their extensive line of products have helped thousands of people regain their visual independence by providing the ability to read, write, see loved ones, or enjoy the outdoors.
Enhanced Vision's friendly and qualified staff offers a free, no-obligation, no-pressure consultation in your home to discuss your low vision needs and options for managing it.
To set up an in-home consultation or for more information, contact either our West Hills optical department at 818-346-8118 or our Encino optical department at 818-990-3623.


The uncertainty of when a migraine or headache will strike can be challenging. Over half of "migraineurs" experience one or more attacks per month usually lasting 4 hours or more, greatly hindering daily activities.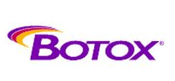 If you have chronic migraines, BOTOX® may be a treatment option for you. BOTOX® is proven to significantly reduce headaches every month. BOTOX® therapy is the 1st and only preventative treatment approved by the FDA for Chronic Migraines. This outpatient procedure is quick with little or no discomfort and may be covered by your insurance.
Dr. Stanley Saulny, Ophthalmology Associates of the Valley's Cosmetic and Ocular Plastic Surgeon, specializes in treating patients with BOTOX® for cosmetic reasons, facial spasms and migraines.
Ask us for details or call to schedule your appointment with Dr. Saulny today!


GoodRx allows you to compare prices at local pharmacies for any particular medication, locating the least expensive price - usually with a coupon. For example, a search for Latanoprost.005% (a popular medication to treat Glaucoma), in ZIP code 91436 found prices ranging from $18.78 to $29.10 vs. cash prices of $45.39 to $47.81, saving up to 72%! Click here to start saving GoodRX.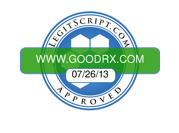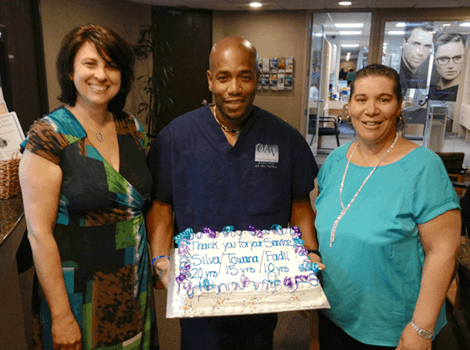 OAV would like to recognize Silva, Towana and Fadil for their hard work and outstanding contributions!
Silva joined OAV 20 years ago and has been an integral part of our practice. She began her career here as our only medical biller and has grown into a dedicated manager of our business office.

Towana became part of the OAV family 15 years ago working as a medical biller in our business office. Towana has uplifted our office with her vibrant personality and spontaneous office events. She's a hard worker who keeps a smile on everyone's face.
Fadil started OAV 10 years ago as an ophthalmic technician and has excelled in his position. He warms the hearts of our patients and is an excellent team player.
Thank you Silva, Towana and Fadil for your dedication and many years of service!