Click the newsletter sections below to read our May 2013 Newsletter. In this newsletter, you will learn more about iStent, the importance of sunglasses, an optical raffle, nutrition, and AREDS Vitamins. We are also very sorry to inform our patients about the passing of our team member, Antonio Rodriguez.

Here at OAV we pride ourselves on being able to offer our patients access to the latest in ophthalmic technological breakthroughs. Very recently a new surgical option was approved by the FDA to help glaucoma patients lower intraocular pressure at the time of cataract surgery.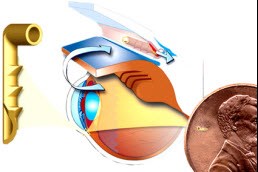 The iStent, manufactured by Glaukos, is the first micro-invasive device that improves the eye's natural fluid outflow by creating a permanent opening in the eye's drainage system. The device, which is extremely small, is safely implanted at the time of cataract surgery through the same micro-incision into the trabecular meshwork. By not creating additional incisions, the procedure spares important eye tissue that often is compromised by traditional surgeries. This has the added benefit of not limiting future treatment options. While we believe that this is not a cure for glaucoma, it is a novel important tool in our armamentarium to lower intraocular pressure and thereby slow disease progression. At this time the device has only been approved for placement during the time of cataract surgery and not as a stand alone treatment. Please inquire at your next appointment if the iStent would be a treatment option for you.


Winter is finally over and Spring is upon us! Birds are chirping, flowers are blooming, and the sun is shining through the clouds. Regardless of the season, we still carry on our normal, busy, daily routine: Wake up, eat breakfast, fight traffic, grab coffee, plow thru the work day, fight traffic again, then finally come home. While at work or at home, you may use glasses for reading, computer use, driving, or just for everyday activities like going to the movies, the beach, or visiting friends and family.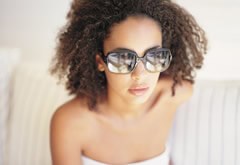 We wear glasses to take care of our eyes. Glasses help our eyes relax and focus easier easily on objects of varying distances.
One important use for glasses is sun protection during the day... SUNGLASSES!
The sun emits high levels of UV light and can be very intense during the Spring and Summer months. We protect our skin from UV light by using sunscreen, but what about our eyes?
UV light is very damaging and can cause serious eye and vision disorders. We can protect our eyes by wearing a good (and fashionable) pair of sunglasses. Whether you need a prescription or have 20/20 vision, it is crucial to shield your eyes from the sun.
Sunglasses come in many shapes, styles, and colors. There are two options for sunglass lenses, polarized lenses and tinted lenses. Polarized lenses enhance contrast and cut glare from reflective surfaces reducing the need to squint when in bright light. Tinted lenses reduce light intensity from the sun but do not cut the glare. Whichever option you choose, be sure to request a UV coating to block UV light.
At both our Encino and West Hills offices, we carry sunglasses from top brands like Versace, Prada, Maui Jim, David Yurman, and Michael Kors. Our qualified opticians can find the perfect frame for your Spring eyewear and fit you with lenses that will enhance your vision, protect your eyes, and make you smile back at yourself in the rearview mirror.




Enter into out Fun In The Sun Raffle! Visit our beautiful optical department between June 1st and August 31st to enter! Drawing is for frame and non-RX lenses only.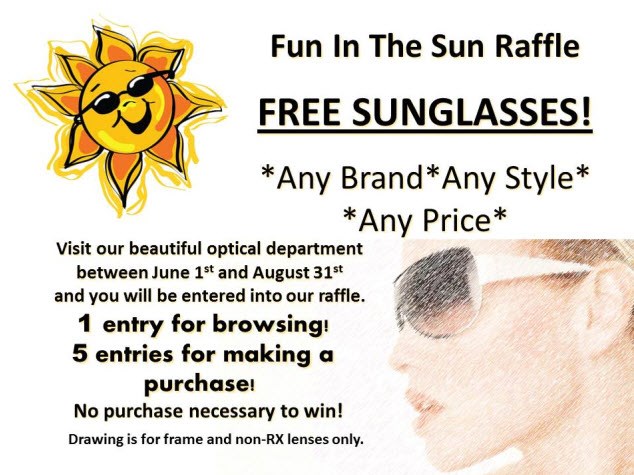 Living in Los Angeles in 2013 our patients, more than ever before, are exposed to information about alternative medicines. While most of the information pertains to improving overall health, some is ocular related.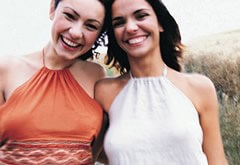 Nutrition in general is playing a much larger role in ocular health-the question becomes just how big of a role does it play? Which nutrients matter? What's the optimal dosage? Because the answers are mostly unknown, our ability to provide a concrete answer is difficult.
Our patients' enthusiasm for herbal remedies can present some potential problems. Traditional Chinese medicine has been around for thousands of years, however there are potential downsides. Herbal medicines, much like nutritional supplements, are not regulated by the FDA or any other agency. Some herbal medicines can be "cut" with other compounds such as aspirin or acetaminophen. Sterility may also be an issue. We are not automatically critical of herbal blends or other staples of Chinese medicine, however we recommend caution with their use.
It is important to realize that a large amount of data behind many alternative treatments is based on animal studies and may lack statistical strength; nevertheless this should not disprove their value. Taken in conjunction with conventional medicine, there may be real significance to the holistic approach.
Some examples of popular nutritional supplements in addition to the combination of antioxidants featured in AREDS vitamins for macular degeneration include:
Omega 3 Oils -- great for dry eyes. They may also play a role in fighting inflammatory disease.
Reveratrol -- mostly found in red wine, but recently has been manufactured as a supplement. Some research suggests that it may be beneficial for the optic nerve.
Goji Berries - a 2007 study by Chinese investigators demonstrated efficacy in protecting the optic nerve. The dose or number of berries needed though is unknown.
Ascorbic Acid - an antioxidant found in the front part of the eye. It may help protect parts of the cornea.
CoQ10, Dark Chocolate and Gingko - the active ingredients here are poorly understood, but they are antioxidants that may have some value.




AREDS vitamins have been the mainstay preventative treatment for macular degeneration over the past decade.The original formulation from the first AREDS study consisted of a combination of Viamin C, E, zinc, copper and beta carotene.It showed a reduction in progression in patients with moderate macular degeneration to becoming more severe.Due to the fact that beta carotene may increase the risk of liver cancer in patients who smoke different formulations of the vitamin have been created and tested.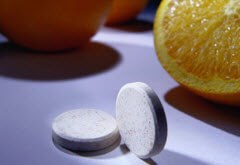 A recent report from the ongoing AREDS study showed that adding omega-3 fatty acids did not improve a nutritional supplement formula for treating macular degeneration.The National Eye Institute also reported that antioxidants lutein and zeaxanthin had no overall effect when added to the combination supplement.
It is important to note that the AREDS studies are ongoing. The latest study shows the lutein and zeaxantinare of benefit and that their effect was being masked by beta carotene.Removing beta carotene shows the increased absorption of lutein and zeaxanthin in the absence of the beta carotene. The second arm of the latest study shows the omega-3 gave no benefit in this cohort of macular degeneration patients. That does not mean one should not take Omega-3's. There are multiple other beneficial effects of taking Omega -3s that should not be ignored including boosting heart health as well as lowering triglycerides. In addition other studies show that omega-3 fatty acids may help with rheumatoid arthritis, depression, and many more conditions.


It is with deep sadness that we share with you the passing of our team member, Antonio Rodriguez, on April 15, 2013. Antonio was highly respected by doctors, patients, managers and employees alike. He was regarded as a leader by anyone who ever worked with him.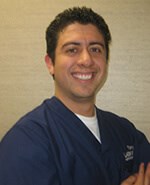 Antonio's contributions to OAV during his 7 years of dedicated and selfless service were many and varied. He was a major part of our LASIK vision institute and was an integral part in specialized testing prior to many patients' surgeries. His contributions to our office and the lives of so many patients will not be forgotten.
Our heartfelt condolences are shared with his family. Antonio was a remarkable young man and we are well aware of the difference he made in the lives of many people, both here at OAV and in his private life. Many will miss him.