Click the newsletter sections below to read our June 2011 Newsletter. In this newsletter, you will learn more about Fuch's Dystrophy, a shingles vaccine, "eye vitamins", and low vision aids from precision vision. Also, take the Glaucoma Quiz we have provided to test your knowledge on glaucoma.

Fuch's corneal dystrophy is the most common reason why patients require a relatively new form of corneal transplantation called DSAEK (Descemet's Stripping Automated Endothelial Keratoplasty). This relatively common disease which causes swelling of the cornea and hence blurred vision has always been known to be genetic, and in a recent New England Journal of Medicine article, the strong genetic component has been established.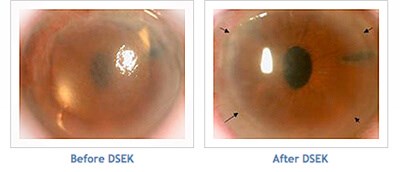 Dr. Aizuss and Dr. Elkins have been performing DSAEK for the past 4 years with remarkable results, especially compared to the "old" full thickness corneal transplant surgery. Family members of patients with early Fuch's Corneal Dystrophy should be screened for the disease. It is easily detected by examining the cornea in the office.



The Food and Drug Administration recently lowered the age limit for the Shingles vaccine from 60 years old to 50 years old. We at OAV strongly recommend that you get a Shingles vaccine if you fall within this age range. Shingles is a very common flare up of Chicken Pox. The Chicken Pox virus (Varicella Zoster), which virtually everyone was exposed to during childhood, was never killed by the immune system.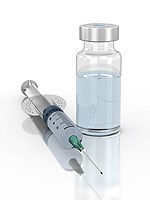 Rather, it lies dormant in the nervous system, waiting for a time when stress, illness, or injury prevents the immune system from keeping it in hibernation. The typical chest or abdominal rash seen in the elderly is relatively benign except for the pain and neuralgia that may follow. The major health problem, however, is if reactivation occurs in the eye. Shingles in the eye can lead to corneal inflammation, corneal scarring, glaucoma, optic nerve and retinal problems, double vision, and even blindness.
We at OAV unfortunately see too much of this disease so we strongly recommend that all of our patients in the eligible age range get vaccinated. Most insurance covers this. If not, it probably will cost between $200 to $300. A recent study in the Journal of the American Medical Association showed a 55% decrease in reactivation after vaccination.
Please discuss your eligibility for vaccination with your internist. Here is a link to more information on shingles: Shingles Information.



Ophthalmology Associates of the Valley strives to provide the most current, most advanced treatments, procedures and medications to our patients.
We are pleased to recommend a new formulation of eye vitamins for the treatment of macular degeneration based on the AREDS2 formula.

The National Eye Institute, a division of the Federal Government, studied 5,000 patients with macular degeneration over a 10 year period in the AREDS1 study and found a formula of vitamins and antioxidants that reduced the advancement of macular degeneration by 25%.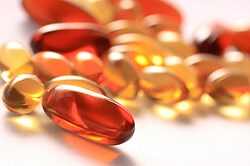 The next generation study is called the AREDS2 which uses a more advanced eye vitamin formulation. Due to promising initial results, OAV is now recommending this latest formulation.
One of the main differences between the two studies is that the AREDS1 study included 26,000 international units of vitamin A, beta-carotene, which is 5 times the recommended daily allowance. Five times the recommended daily allowance of any nutrient, including beta-carotene, over an extended period of time can have potential side effects.
The AREDS2 formula replaced the beta-carotene with Lutein and Zeaxanthin, carotenoids found naturally in the pigment of the retina.
In an effort to help our patients with rising healthcare costs, OAV has identified EVOA Supplements as an excellent quality manufacturer of the AREDS2 formula. At approximately $5.00 per month savings, the AREDS2 formula can be shipped directly to your home at the cost of $27.39 which includes taxes and shipping.
Regardless of the source of your AREDS2 formula vitamins, if you have been diagnosed with macular degeneration we encourage you to take the AREDS2 formula. If you are interested in investigating further, please go to EVOA Health or call EVOA Supplements at 1-877-390-9452.



Ophthalmology Associates of the Valley is happy to announce that we are now carrying low vision aids from Precision Vision. Each magnifier is equipped with a 4 chip SAD LED which provides a very bright, consistent high contrast light source and creates the ideal illumination for reading material due to the special light emitting diode.
The Okolux plus Mobil magnifier has been engineered to have a low energy consumption and to provide a long battery life.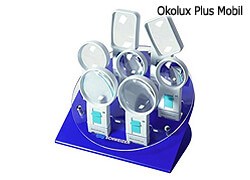 In addition each magnifier includes three AAA batteries, a microfiber pouch for protection and lens cleaning, as well as a convenient integrated lanyard holder.
If you are interested in obtaining one of these great low vision products please feel free to ask your doctor or inquire within our optical shop.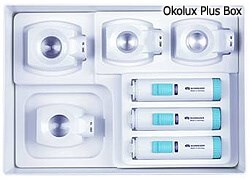 Take this Eye-Q test and see how much you know about glaucoma.