Newsletter for December 2012
Click the newsletter sections below to read our December 2012 Newsletter. In this newsletter, you will learn more about eye health, a cataract surgery study, a hidden risk for skiers and snowboarders, and an unbeatable price guarantee. Here at OAV, our Optical Department can service your needs!

A recent article in the Wall Street Journal eloquently touched on the importance of the relationship between our eyes and our total body health. It explained that as the body's systems are interconnected, changes in the eye can reflect those in the vascular, nervous and immune system, among others.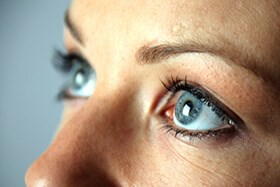 And because the eyes are see-through in a way other organs aren't, they offer a unique glimpse into the body. Blood vessels, nerves and tissue can all be viewed directly through the eye with specialized equipment.
With regular monitoring eye doctors can be the first to spot certain medical conditions and can usher patients for further evaluation, potentially leading to earlier diagnosis and treatment. Clots in the tiny blood vessels of the retina can signal a risk for stroke, for example, and thickened blood-vessel walls along with narrowing of the vessels can signal high blood pressure. In some cases, examining the eye can help confirm some of the diagnoses or help differentiate disorders from each other.
Scientists are working to advance their knowledge of what the eye can reveal about diseases. For instance, researchers are studying how dark spots on the back of the eye known as CHRPE, or congenital hypertrophy of the retinal pigment epithelium, are associated with certain forms of colon cancer, and how dementia-related changes are signaled in the eye, such as how the eye reacts to light. Other scientists are studying how to keep the eye healthier for longer, which could be good for the health of the eye as well as the rest of the body.



Many eye conditions like near- and farsightedness can be simply corrected with glasses, contacts, or laser surgery. There are also some more complex eye conditions, like low vision, often caused by macular degeneration, glaucoma, retinitis pigmentosa or diabetic retinopathy, that can be managed by other means.



Regardless of the season, sun exposure may increase the risk of developing cataracts, age-related macular degeneration (AMD) and growths on the eye, including cancer. During the winter months, most of us forget to wear eye protection and sunscreen. Studies show that it is important to wear UV protection during winter months.
In a recent study published in Archives of Dermatology, researchers took multiple readings of UV radiation at 32 high-altitude ski areas in western North America and interviewed thousands of skiers and snowboarders to find out whether they took precautions against the sun.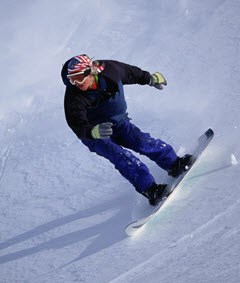 The study found that most skiers and snowboarders occasionally took precautions against the sun. Sun reflecting off the snow can be very harsh. Exposure to UV radiation can even be high on cloudy days; in the northern hemisphere, the highest exposure is at midday. This extends through late winter and into early spring. Exposure also increases with elevation. The highest UV rating the Archives of Dermatology study was taken at Mammoth Mountain in California.
Excessive exposure to UV light reflected off snow can damage the eyes' front surface. In addition to cataracts and AMD, sun exposure can lead to lesions and tumors that may be cosmetically unappealing and require surgical removal. The American Academy of Ophthalmology recommends that people should be especially careful to protect their eyes in the winter months and only wear goggles or sunglasses with UV protection.
We've recently updated our selection, under the guidance of our new optical shop manager, Stacy Mincheva, to include great sunglasses with special UV protection for winter sports such as Maui Jim and Oakley. Waterproof coatings, anti-reflective treatment, color enhancing lenses and polarizing films are available in Maui Jim and Oakley lenses. Stop by our optical shop and ask Stacy for more information!