Newsletter for August 2012
Click the newsletter sections below to read our August 2012 Newsletter. In this newsletter, you will learn more about digital doses, lenses, new glaucoma eye drops, and about two cataract studies. Also, meet Stacey, our Optical Supervisor!

Patients who use glaucoma drops know how easy it is to miss a dose of medication. Sometimes, no matter how hard you try, it happens. Unfortunately, missed doses could lead to intraocular pressure spikes, which can cause damage ultimately contributing to vision loss.
Fortunately, reminder apps are becoming increasingly available for Smartphones, iPads and other devices. They let you schedule not only eye drops, but also other medications and vitamins.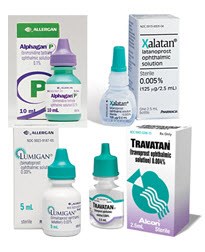 Stacy Mincheva was born and raised in Eastern Europe, where she obtained two Masters Degrees, one in Environmental Engineering and Science, the second in Public Adminsitration. Stacy moved to the United States six years ago and a year later started her optical career in Chicago. While managing Spex, the largest privately owned optical company in Chicago, Stacy received her ABO Certification in 2008.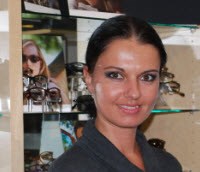 With a desire and passion for fitting people with glasses and sunglasses, Stacy truly enjoys helping people see while assisting patients in acquiring the best frames and lenses for their optical needs. Her goal is to bring exceptional customer service to the Optical department, as well as keeping our frame selection competitive.
Stacy is currently introducing a few new frame lines! OAV is now an authorized dealer for designer hand-made frame lines like David Yurman, Kata, Salt, and Lindberg!
The Optical department always has special frame and lens promotions. Currently OAV has a 40% off sale on certain frame selections. Also, purchase a complete pair of glasses and receive 50% off any second pair of lenses, with a same day purchase.
Come by our Optical today to meet Stacy and take a look at our new frame selection!



With progressive lens prices ranging from $150 - $900 per pair, the biggest question that prospective progressive lens wearers are asking is, "What is the difference, and does it matter to me?" This is a question that often goes unanswered. As a result, many progressive wearers are left with an inferior product and, in turn, inferior vision. Progressive lenses are no different from other products that you purchase on a regular basis, except that you are dependent on them to see and you will be using them during most everyday activities at all times.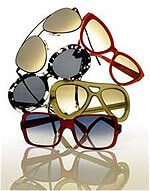 With that said, just like every other product that you shop for, in terms of quality- you get what you pay for. Here are some things that you should know before purchasing your next pair of progressive lenses.
First and foremost, it should be noted that there are significant improvements being done on progressive lenses on a consistent basis. Because of the level of sophistication involved with making a progressive lens, a year's worth of technological improvements can make a world of a difference for a wearer's vision. The quality of a progressive lens is dependent on a few different factors, namely, the amount of distortion (or lack thereof), corridor width, focal-point mapping, and overall clarity. As technology improves, lens distortion is reduced, corridor widths are expanded, mapping is becoming more user-friendly, and clarity is being greatly improved. It is important for vision providers to give patients the best options when recommending lenses so as not to sacrifice vision quality for cheaper prices and easier sales.
By default, many big-box competitors (LensCrafters, Costco, Wal-Mart, etc.) will offer a lens that is either mass manufactured in-house (low-quality generic lenses) or in many cases, a lens that is over a decade old and technologically outdated. These lenses are not condusive to obtaining the clearest vision possible, which, in turn, defeats the purpose of vision correction. The attitude that seems to be proliferating lens culture at many optical dispensaries is to offer the cheapest price in hopes that the wearer does not know the difference between a quality and an outdated and/or discount lens. This is one of the major flaws in the optical-retail world that OAV is proud to avoid.
At OAV, we value our patients' eye care needs and will always suggest the best for our patients' personal vision requirements. We offer the very best lenses available on the market, as well as lenses that are more affordable. What separates us from the competition? We have taken the appropriate steps to ensure that our patients are receiving quality vision, even if price is a concern (we have discount lens options for digital/free-form progressives). We do not want our patients to be confused about what they are paying for, or stuck with a sub-par lens because they are uninformed. If a patient enters the optical department at either of our office locations, they can expect unparalleled service and superior vision by the time they are finished utilizing our services, and we take pride in that.



We are happy to report to our Glaucoma patients that two new pressure lowering eye drops have become available over the past few months.
Both new drops are preservative free and are dispensed in single unit doses. We believe that while most patients tolerate eye drops with preservatives, many can develop an ocular irritation or toxicity. This can become more problematic as patients are placed on multiple medications. Preservative free drops offer the benefit of the medication's pressure lowering effect, without the added irritant of the preservative.


The first new eye drop is called Zioptan (tafluprast 0.0015%) from Merck. It falls in the prostaglandin category with once a day dosing.



The second new eye drop is called preservative free Cosopt (dorzolamide HCL-timolol maleate 2%/0.5%) also from Merck. It is a combination drop with twice a day dosing.


Both new medications, along with Timoptic in Ocudose (timolol maleate 0.5%) from Aton Pharma (once a day dosing), add to the arsenal of pressure lowering topical medications used to help slow the progression of Glaucoma.
If you are interested in trying one of these medications or are having any difficulties with your current medications, please make an appointment for an evaluation.



This large retrospective review evaluated the incidence of hip fractures within a year of cataract surgery in a random sample of Medicare beneficiaries age 65 and older diagnosed with a cataract from 2002 to 2009. Overall, those who had cataracts removed had 16 percent fewer hip fractures than those who declined surgery. Older patients (age 80 to 84) and those with significant comorbidities experienced the most significant benefit, with 28 percent fewer hip fractures compared to equally sick patients who did not have surgery. Those who had severe cataracts removed had 23 percent fewer hip fractures than those with severe cataracts who declined surgery. Journal of the American Medical Association, August 1, 2012.

We are thrilled to inform our patients that the doctors at OAV have been selected to participate in new groundbreaking research studies. The studies will involve both new surgical lenses as well as new therapeutic medications. We believe that this will help our mission to provide our patients with the most advanced and progressive care possible.
Do you have cataracts and astigmatism in both eyes?
If so, you may qualify to participate in a research study with a currently marketed intraocular lens that corrects astigmatism and may lessen the need for far vision glasses.
You will be compensated for your participation.
FOR MORE INFORMATION CONTACT:
SUSAN GREEN, STUDY COORDINATOR - (818) 990-3623