What is Femtosecond Laser Cataract Surgery?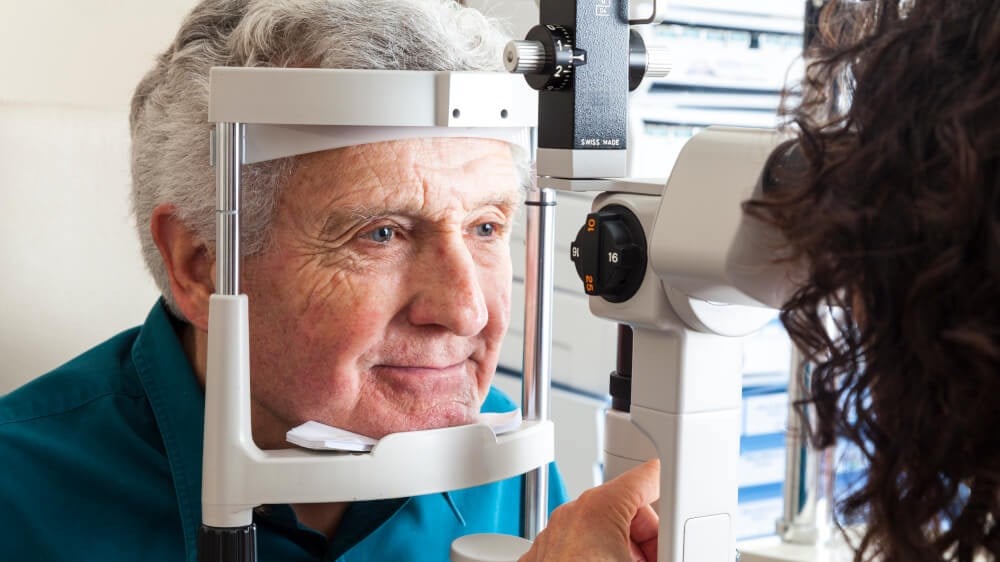 Cataracts begin to develop after the age of 40, causing impaired vision for many individuals. Fortunately, cataract surgery is one of the most effective eye procedures performed today. Millions of patients with cloudy vision can see better thanks to advanced intraocular lens (IOL) technology. At Ophthalmology Associates of the Valley (OAV), our leading ophthalmologists stay abreast of the latest surgical advances in cataract surgery.
By using the same laser technology that makes LASIK surgery successful, OAV improves the safety and precision of your cataract procedure by using the Femtosecond Laser Workstation. But what is the femtosecond laser platform, and why is it better than more traditional methods? When you call our office to schedule an appointment, our professionals in Los Angeles, CA, can explain the process in detail. Contact us to learn about FDA-approved femtosecond laser cataract surgery.
How does the femtosecond laser platform work?
Cataracts are cloudy areas that cover the natural lens of the eye. To treat this condition and help patients see more clearly, eye doctors replace the opaque or cloudy lens with an intraocular lens. Unlike traditional cataract surgery, femtosecond laser surgery is less dependent on handheld instruments to perform the procedure.
Femtosecond laser surgery uses bladeless, computer-controlled precision to locate the cataract and achieve the desired results. This laser is similar to the type used in LASIK vision correction surgery. The surgeons at Ophthalmology Associates of the Valley use this technology to minimize the possibility of complications or distortions.
Candidates for laser cataract surgery
Patients interested in laser surgery should meet with our team for an examination and to discuss the details of the procedure. OAV will take detailed measurements of your eye and map out a treatment plan based on your goals. We then review the available options for intraocular lenses and select the most suitable type. Individuals also receive detailed pre-operative instructions, including when to start or stop certain medications. In general, most patients in Los Angeles, CA, with cataracts are eligible for femtosecond laser cataract surgery.
What to expect with the femtosecond laser
Ophthalmology Associates of the Valley begins laser surgery by numbing the eyes with drops. This allows patients to feel more at ease about the procedure. The laser portion of the surgery takes only a few minutes and is relatively painless. Because we map out the eye beforehand, our lasers can find the precise location of the cataract. Once it is removed, our surgeons will replace it with the chosen intraocular lens. A small bruise called a subconjunctival hemorrhage sometimes occurs with the femtosecond laser, but this goes away soon after the procedure.
Recovering from laser cataract surgery
Patients are carefully led to a recovery room to rest for about 15 – 20 minutes after surgery. We may provide a shield for the eyes when you are ready to leave the surgery center. Patients can resume all normal activities for the remainder of the day, except driving. While recovery time is relatively fast, some individuals experience cloudy vision for the first few days. However, this should improve over the following 1 – 2 weeks. Our surgeons recommend eye drops three times a day to make the eyes more comfortable.
Your follow-up appointment
Patients of femtosecond laser cataract surgery will be given some restrictions to avoid complications during recovery. For example, try not to bend your head below the waist for several days and avoid getting any water in your eyes. You should also avoid hot tubs and exposure to steam for a minimum of two weeks. Most eyes are fully recovered once the medications are discontinued. The eye surgeons at Ophthalmology Associates of the Valley will schedule any follow-up appointments as needed to make sure you are healing as planned.
Learn more about cataract surgery
When cataract surgery was first introduced, individuals did not have many options for lens replacement. Now, a variety of intraocular lenses are available to treat cataracts and make cloudy vision a problem of the past. If you have been diagnosed with cataracts and are interested in femtosecond laser cataract surgery, Ophthalmology Associates of the Valley may be able to help in Los Angeles, CA. Femtosecond technology brings a whole new level of precision to cataract surgery that was once performed with hand-held instruments. We can provide all the details you need about possible treatment options when you contact our office.