What Could Disqualify Someone For Minimally Invasive Glaucoma Surgery (MIGS)?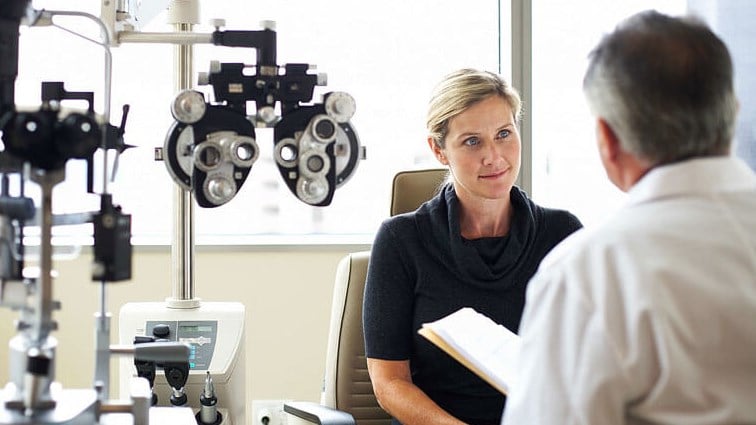 Minimally invasive glaucoma surgery (MIGS) has revolutionized how we manage glaucoma, a chronic eye condition associated with increased intraocular pressure. Though MIGS has produced successful results in countless individuals, it's important to understand that not everyone is a candidate. A comprehensive assessment with a glaucoma specialist in Los Angeles, CA is the best way to determine if MIGS is an appropriate treatment. 
At Ophthalmology Associates of the Valley (OAV), we always prioritize the safety and health of our patients. Call now to book an assessment and see if you are a MIGS candidate today 
Who is an ideal MIGS candidate? 
MIGS is a category of minimally invasive treatments used to reduce pressure inside the eye. It's recommended for people with mild to moderate glaucoma who have had limited success with medications or are uninterested in taking daily eye drops. Because MIGS is performed using micro-surgical techniques, the risks and recovery time are significantly lower when compared to traditional glaucoma surgery. Ideal patients:  
Are in generally good health 
Have mild to moderate glaucoma 
Have not seen results with medications or eye drops 
Want a low-risk, minimally invasive option 
Are willing to follow post-op instructions 
Why is MIGS a better alternative? 
MIGS is safer, more comfortable, and less likely to cause unwanted side effects like pain and irritation. Procedures take no more than ten minutes to complete and can be performed with anesthetic (numbing) eye drops. A mild sedative is also available if needed. Recovery time is generally short, and patients can see a decrease in IOP within a short period. OAV is proud to offer the most advanced, state-of-the-art MIGS technology available. 
Who is unable to undergo MIGS? 
One of the primary goals of MIGS is to lower intraocular pressure, the main risk factor for glaucoma progression and vision loss. However, if your IOP remains uncontrolled despite traditional treatments, MIGS alone may not be enough to achieve the desired results. An experienced glaucoma specialist in Los Angeles, CA can measure your IOP before moving forward with any procedures. 
OAV also takes into account age, eye anatomy, pre-existing medical conditions, and other factors when determining your candidacy for MIGS. For example, people with advanced glaucoma, uncontrolled diabetes, and other eye diseases may be unable to undergo MIGS at this time. Rest assured that we provide options for all patients regardless of their health status and condition. 
How can MIGS candidates prepare for treatment? 
Once we determine that MIGS is an appropriate option, we'll provide instructions on how to best prepare for the procedure. We may recommend stopping or starting certain medications, lifestyle modifications, or dietary changes prior to your surgery. At OAV, we always take the time to answer questions and provide detailed information on what to expect before, during, and after glaucoma surgery. 
Ask about MIGS 
Do you have concerns about your eligibility for MIGS? Our dedicated glaucoma specialists near Los Angeles, CA are committed to providing personalized care, evaluating your unique circumstances, and guiding you toward the most appropriate approach for glaucoma management. Ophthalmology Associates of the Valley understands the importance of preserving your vision and providing the best care for you in every way.