Can You Transmit COVID Through The Eyes?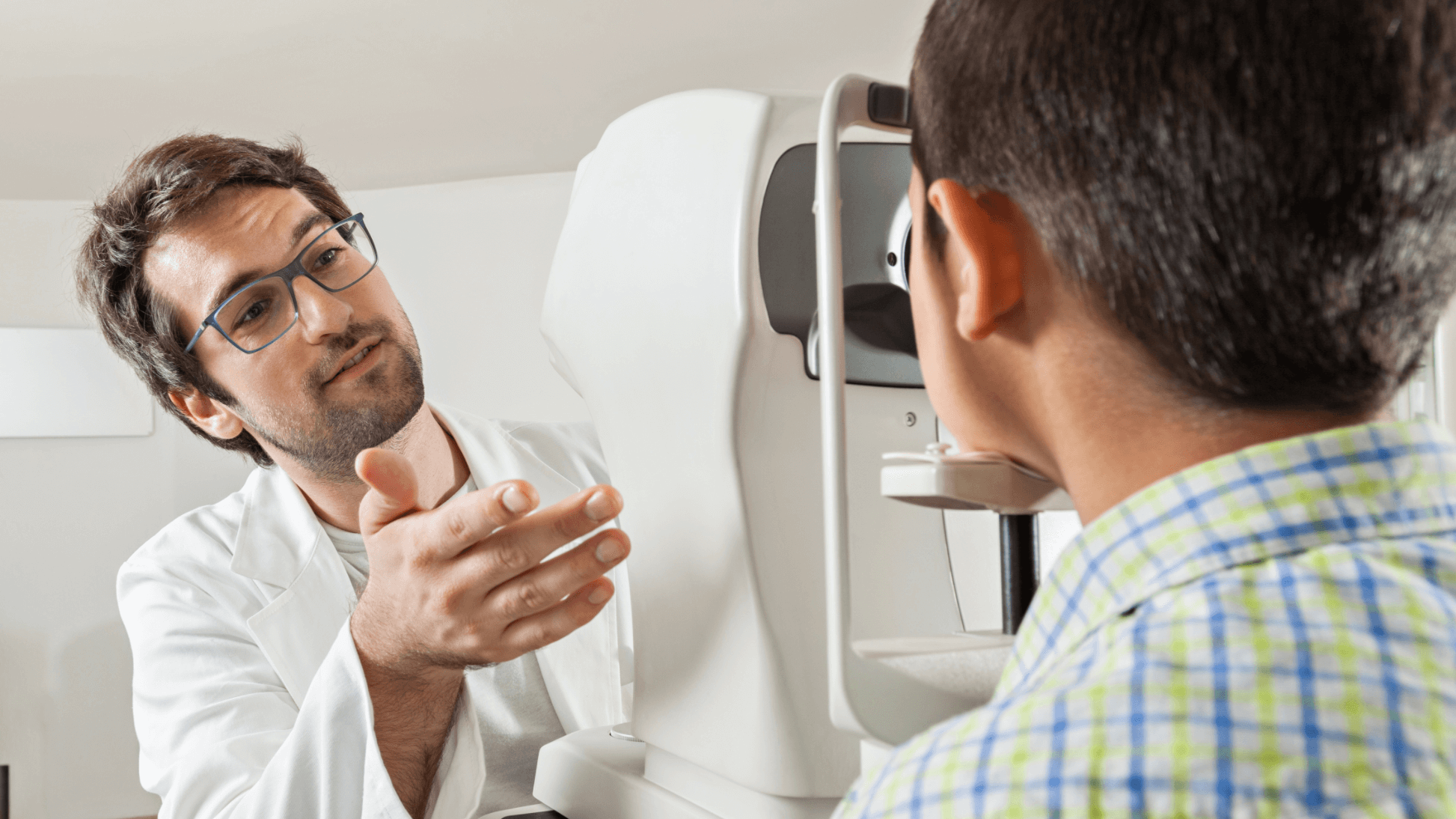 Yes, you can transmit COVID-19 through the eyes. Learning about eye protection may help you to stop the spread of COVID-19. Wearing goggles, your prescription glasses, or a face shield can offer an extra layer of protection against the virus. At Ophthalmology Associates of the Valley, we can explain how COVID affects the eyes during a comprehensive eye exam at our Encino or West Hills, CA, offices. Learning eye safety tips and practicing social distancing can help reduce the chances of contracting coronavirus.
How does COVID-19 spread?
Coronavirus is a respiratory disease spread through droplets in the air from someone infected. These droplets can enter either your eyes, nose, or mouth to infect you. Mucosal membranes line our upper airway, nose, and mouth, and protect us from harmful things. However, COVID-19 can use these cells as an entry point to infect us. Droplets too small to see can land on our eyelids or in our eyes and be deposited into these membranes when we rub our eyes.
COVID-19 symptoms
Some commons symptoms of coronavirus in Los Angeles, CA include:
Chills

Coughing

Fatigue

Fever

Headache

Nausea and vomiting

Sore throat

Sudden loss of smell or taste
If you are exhibiting any common coronavirus symptoms, we ask that you refrain from visiting Ophthalmology Associates of the Valley until you get a negative COVID-19 test.
Is COVID eye protection necessary?
Ultimately, wearing eye protection in addition to your mask just protects you even further from getting the virus. The Centers for Disease Control and Prevention recommends that healthcare workers and other essential workers wear eye protection. But as the virus has continued to spread, it hasn't made suggestions for the general public, but it certainly wouldn't hurt to wear a shield or goggles to help protect yourself and your family further.
Does COVID-19 affect your eyes?
COVID-19 can cause swollen eyelids, excessive watering, discharge, or enlarged red blood vessels. The infection has also caused eye irritation and light sensitivity in patients with more severe infections. Some patients even develop conjunctivitis (pink eye) when they have COVID-19. This can cause red, itchy, and swollen eyes. If you have pink eye from COVID-19, you can infect others if you touch your eyes and then touch surfaces without washing your hands. Avoid touching your face and wash your hands regularly to avoid infecting others.
Symptoms can appear from 2 – 14 days after initial exposure to the virus. When you believe that you may have coronavirus, schedule an appointment for a COVID-19 test as soon as possible. You should self-quarantine until you receive your results to avoid spreading the virus to your loved ones.
Maintain your eye health with regular eye exams
When you want to make sure your eye health remains at its best, schedule an annual eye exam at Ophthalmology Associates of the Valley in Los Angeles, CA. This visit is preventive and can detect problems early on before they need more extensive treatment. Call our office today to schedule an appointment with one of our eye specialists.