Can Multifocal IOLs Function Like A Natural Eye Lens?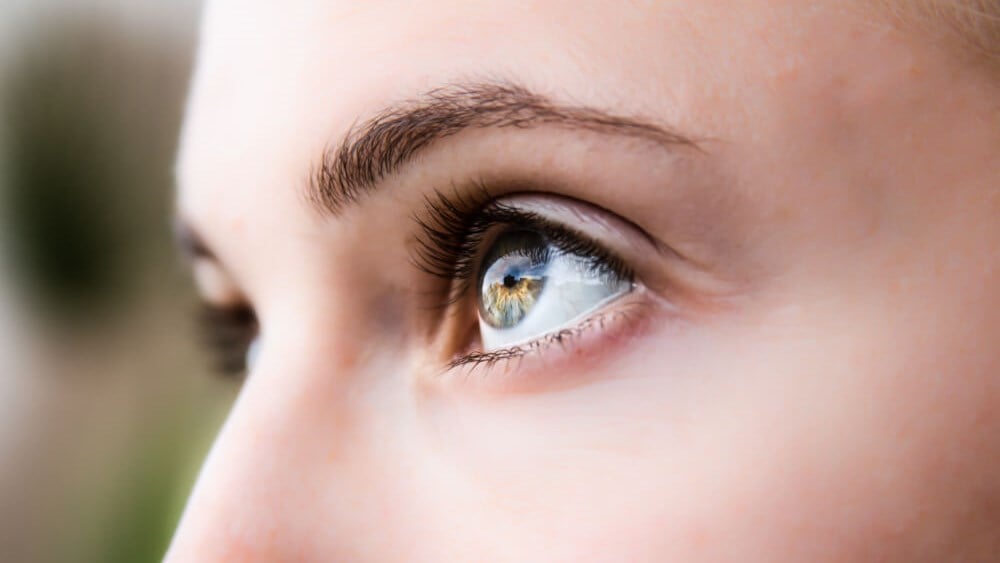 A cataract, or a clouding of the lens in the eye, blocks the passage of light and creates blurry vision in patients. Surgery for cataracts involves taking out the lens that contains the cataract and replacing it with an artificial one. This intraocular lens (IOL) works to function just like your natural lens. At Ophthalmology Associates of the Valley (OAV), we offer multifocal IOLs to address cataracts and significantly improve your vision.
So what are multifocal lenses, and are multifocal IOLs worth it? When you visit the physicians at OAV, we can assess your overall eye health and visual acuity. Before having surgery, we can review the advantages and disadvantages of replacement lenses and what they mean for your eyesight in Los Angeles, CA. To discover the benefits for yourself, we encourage you to contact our team today for an appointment.
What are multifocal lenses?
With age, the natural lens inside the eye becomes a little less clear. This change leads to a condition known as a cataract. Fortunately, most cataracts are removable and normal eyesight can be restored with an intraocular lens. While standard IOLs provide clear vision, patients may still require an improvement to see across varying distances. This is where premium multifocal lenses come in. Multifocal IOLs reduce or remove the need to wear corrective eyewear after cataract surgery.
There are many types of IOLs to consider, all of which serve a specific purpose. When moving forward with cataract surgery, an important decision needs to be made by both the patient and doctor. When you schedule an eye consultation with OAV, we can determine whether multifocal cataract lenses are right for you. This includes selecting the IOL that best meets your hobbies and lifestyle. In fact, some patients choose to have multifocal lenses for better vision before they develop cataracts.
Are multifocal IOLs worth it?
You may be asking yourself – are multifocal IOLs worth it? First, you should know that traditional IOLs correct vision at a single focus. This means that corrective lenses, such as glasses, are still required for reading or other activities. More than that, standard lenses do not correct a common issue known as astigmatism. A multifocal lens implant can come with astigmatism correction if needed, offering the broadest range of vision correction possible. Patients may not have to deal with glasses any longer in Los Angeles, CA.
Here are some basic advantages of multifocal IOLs:
Reduced lifetime cost of glasses: implanted lenses are permanent, which means you do not need to buy new glasses or contact lenses each year.

More freedom to live actively: certain sports, such as football, are not safe to play with glasses. Multifocal IOLs allow you to participate in all kinds of activities without eyewear.

No upkeep necessary: unlike contacts, multifocal cataract lenses are implanted inside the eye. After surgery, your lenses do not require any additional care.
Candidates for multifocal cataract lenses
Cataract patients and patients with certain vision problems are usually great candidates for multifocal lens implants. Ophthalmology Associates of the Valley will perform an eye examination to see if this could be the case for you. Patients should have no medical issues that could cause complications in surgery, which is why it is critical to tell your physician about any health problems you might have. It is also important to consider the recovery time when deciding if this surgery is a good fit.
What to expect in surgery
Patients will have a chance to select the right multifocal lens implant before surgery. Together, we create a tailored treatment plan so you will be satisfied with the outcome of your surgery. Our ophthalmologists will outline reasonable expectations and let you know how much your vision will improve with the new lens. Generally, most patients enjoy even better vision than they had before. The professionals at Ophthalmology Associates of the Valley will also give you instructions and guidelines about taking care of your eyes after the procedure.
Schedule cataract surgery in Los Angeles
Undergoing cataract surgery and receiving a new multifocal lens implant may seem intimidating at first. However, this holds wonderful, life-changing opportunities for patients who want to see better in their daily lives. Ophthalmology Associates of the Valley is proud to help individuals correct blurry or cloudy vision while improving eyesight overall. If you were recently diagnosed with cataracts, schedule an appointment at our facility in Los Angeles, CA. Contact a member of our team today for a consultation.